FORTRESS Baseball Netting Panels [Fully Edged]
FORTRESS Baseball Netting Panels [Fully Edged]

Extremely Robust Baseball Netting Panels With Overlocked Edges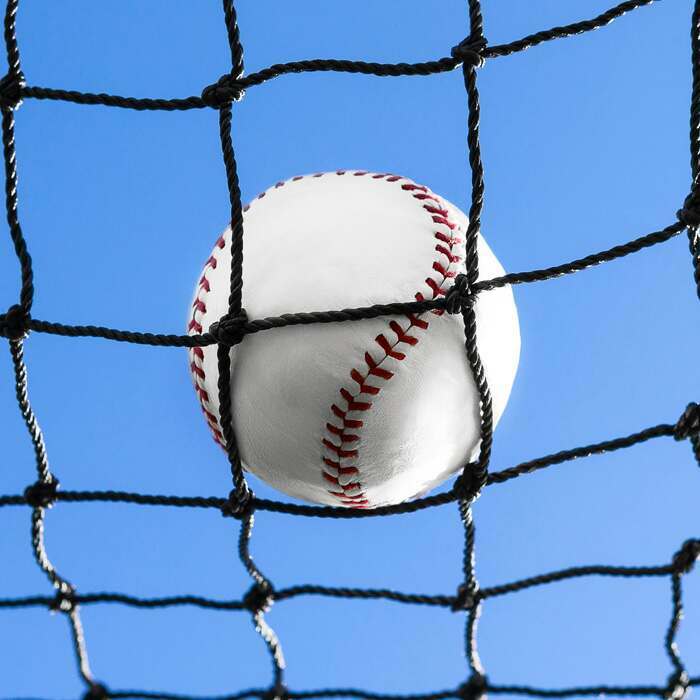 A Varying Collection Of Sizes
Available in a large range of sizes, you're guaranteed to find a net to suit your specifications. Whether you're looking for an indoor or outdoor net, we have the right one for you.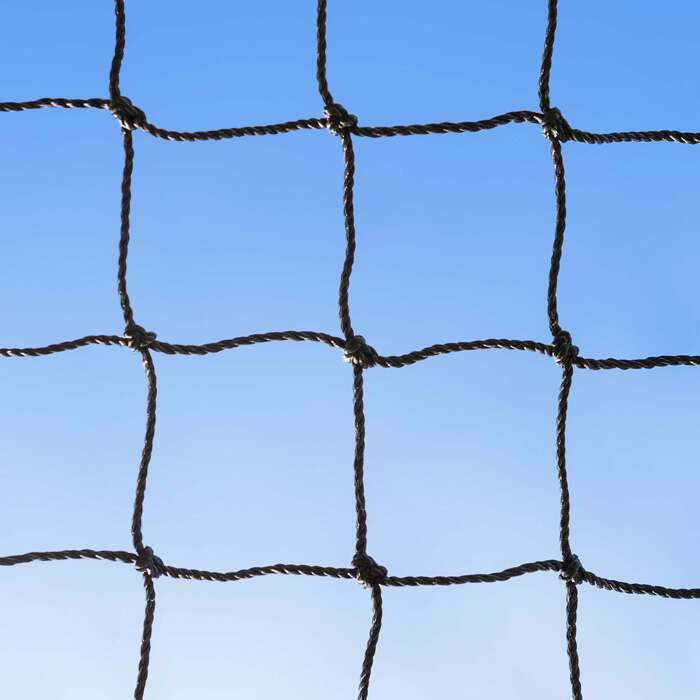 Weatherproof Characteristics
Created using #42 net grade polyethylene twine, this baseball net is fade resistant and 100% rot proof. This is the ideal net to use outdoors due to its weatherproof composition.
Ultra-Strong Overlocked Edging
This is a set that has been made to a professional standard. Produced from a thick strengthened twine designed with double overlocking edges to effectively reduce the possibility of breakage.
Description
Fully Edged Heavy Duty Baseball Net Screens
Our fully edged net panels are ideal for indoor and outdoor baseball facilities, whether you need them for batting cages or professional baseball fields. The heavy #42 weight net can take years of hard and fast baseball hits and pitches without issue, so let your strong armed pitchers and heavy hitters go as hard as they need.
Net World Sports supplies an extremely large range of fully edged, high-quality backstop nets for every facility. You won't find better or stronger baseball backstop netting anywhere. Make an investment in your baseball facility and buy the best nets available.
PLEASE NOTE:This product is NET ONLY - Net World Sports stock an extensive range of Baseball Cages which can be purchased seperately.
Specifications
Sizes:
5 x 5 | 6 x 6 | 7 x 7 | 8 x 8
10 x 10 | 10 x 12 | 10 x 16 | 10 x 20
10 x 24 | 10 x 30 | 10 x 36 | 12 x 12
12 x 48 | 12 x 60 | 12 x 72 | 14 x 14
Colour: Black
This is a single-sided, fully edged panel
#42 netting grade made from poly twine
Manufactured with 1 3/4in square mesh
All edges with heavy duty overlocked edging for increased strength
UV stabilised & 100% rot proof
Knotted twine for increased strength and durability
PLEASE NOTE: This product is NET ONLY.
Don't just take our word for it
Fast and friendly approach.
Want to chat?
Contact us here and we'll get back to you as soon as possible.
Super fast shipping
Express shipping available
Questions & answers
Ask fellow customers what they think!
Hide Q&As
Questions & Answers
5 questions | 5 answers
What colors are available
Hi David, Thank you for the question, this panel netting is in black only i am afraid. If you have any queries please do get in touch, Many thanks, Ryan.
Can this netting be used as a portable/temporary replacement netting for an L screen?
Hi Kevin, Thank you for your question. Yes this netting can be used for an L-Screen as the strength and durability is there. However we do have a separate listing for replacement netting on L-Screens. This can be located by navigating through Baseball and then to Baseball L-Screens. If you have any further questions please email sales@
networldsports.com
Many thanks, Tom
can net screens be roped on all four sides
Hi Steve, thank you very much for the enquiry. This listing that you are currently on is for fully edged panels (All four sides). If you need a size that's not listed, you can email us on sales@
networldsports.com
and we'll be able to price you for a custom net.
Many thanks,
Grant
Will the net stop a lacrosse ball, which is smaller than a baseball.
Hi Dan, Thank you for your question. I can confirm that this netting can still be used for Lacrosse as well as baseball, due to the mesh size 1 7/8" (48mm) It will have no problem taking the impact of a lacrosse ball. If you have any further questions please email sales@
networldsports.com
Many thanks, Tom
I have two questions regarding your baseball nets. What material is the twine made of? The photo shows a thin frame around the net but it is stated that the price includes only the net. Is there any sort of frame around the net perimeter? If so, please describe ( Is it rigid? Does it come in sections needing assembly and net attachment?). Thanks.
Hello Bill, Thank you for your question. The netting is made of a polyethylene material, it has over locked roped edging going across the top and bottom of the netting only. This product is for the net only, no framework is provided with this product. Many thanks, Tom
You may also like
FORTRESS Ultimate Baseball Batting Cage & Poles
AU$1,234.99
Baseball Outfield Screen
AU$169.99
FORTRESS Baseball Vinyl Net Saver With Target
AU$349.99
Cable Ties for Sports Nets
AU$5.99