METIS Boxing Precision Training Sticks
METIS Boxing Precision Training Sticks
High Performance Boxing Training Sticks – Improve Your Boxing Skills
Cowhide Leather
Handcrafted cowhide leather ensures long-lasting performance. Complete with a lightweight design which aids training as the hit sticks can be quickly repositioned for the best reactive practice.
Boxing Training
Boxing hit sticks are ideal to train offensive or defensive combat skills & can imitate the actions of an opponent's punches. Perfect to develop the athletes speed & precision of strike combinations.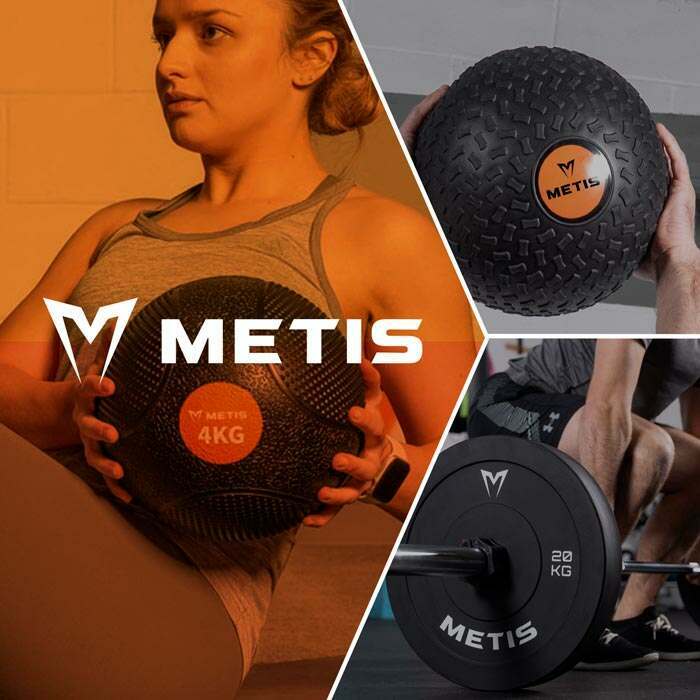 EXPLORE THE METIS RANGE
Set your goals & achieve them with the dynamic METIS fitness range. A range that covers all types of fitness & exercise, METIS is a brand that delivers professional quality for everyone.
Description
Premium Lightweight Boxing Precision Training Sticks – Ideal for Boxers & Coaches
Boxing training sticks are perfect to improve speed, precision & accuracy of offensive & defensive strikes. Constructed using durable cowhide leather with padded inner EVA foam which provides effective shock-impact & a soft target when used for defensive training. Designed for fast-paced combinations, with the ability to mimic an opponent's punches. Complete with safety wrist loops for the coach or trainer to wear & is easy to grip to resist impact from hard strikes. Ideal for training practice for boxing & MMA fighters.
Boxing training aid to improve the athletes offensive & defensive skills
Lightweight feel built for endurance against impact for long-lasting use
Ultra-durable cowhide leather is easy to clean & wipe after practice
Inner EVA foam provides shock-resistance whilst still being soft
Convenient handles take the impact off the trainer's wrists & hands
Perfect alternative to boxing paddles for reactive & response training
Additionally, use for martial arts, MMA & any other reactive sports including basketball, football, & American football - Often used in basketball training to mimic blocks or contact when charging at the hoop.
Specifications
METIS Boxing Training Sticks Specifications
Dimensions:
Training Sticks Size: 45cm L x 5cm D | 18in L x 2in D
Weight: 550g | 19oz
Materials:
Genuine cowhide leather built for endurance against impact
Inner EVA foam - effective shock-impact & a soft target for defensive training
Miscellaneous:
Wrist handles ensure optimum levels of safety
Can be used for other sport training including martial arts, football & basketball
Use in boxing gyms, boxercise or at home
Colour: Black with orange METIS branding
Don't just take our word for it
Never heard of METIS boxing before, was really surprised at the quality of these for the price.
Want to chat?
Contact us here and we'll get back to you as soon as possible.
Super fast shipping
Express shipping available
Questions & answers
Ask fellow customers what they think!
Hide Q&As
Questions & Answers
No one has asked a question yet!