FORZA Backyard Soccer Ball
FORZA Backyard Soccer Ball
LIGHTWEIGHT RECREATIONAL BACKYARD SOCCER BALL FOR FAMILY FUN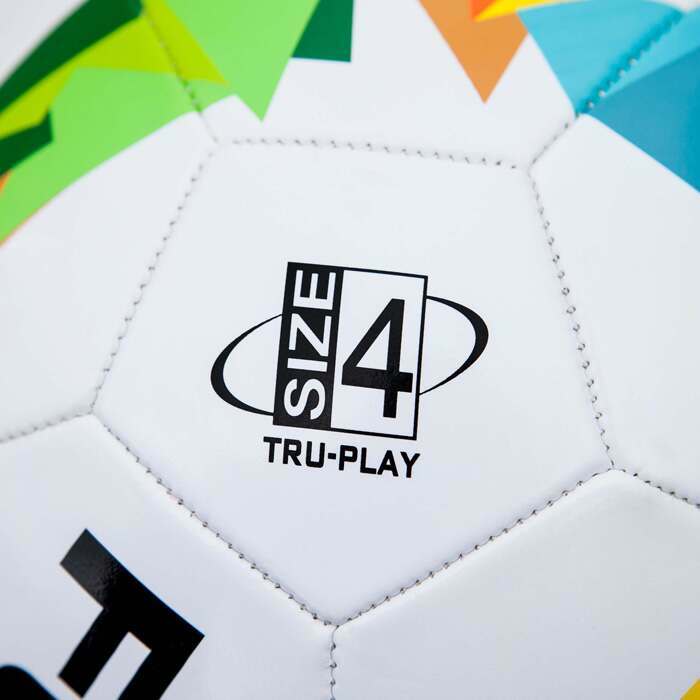 Reliable Recreational Soccer Ball
Youngsters can enjoy countless hours of soccer fun thanks to this durable ball. Its tough outer skin can endure repeated use while retaining its shape.
Lightweight Backyard Soccer Ball
Regulation size balls can be overwhelming to juniors. The lightweight soccer ball is perfect for juniors looking to enjoy a backyard kickaround.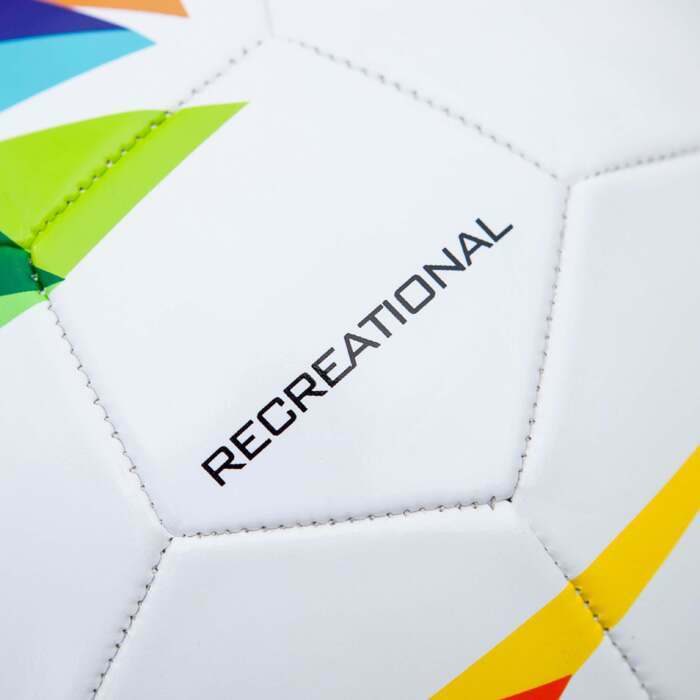 Best Soccer Ball for Backyard
The junior backyard ball is the start of your child's journey in soccer. Ideal for learning the basics of the sport. Best lightweight soccer ball.
Description
FORZA BACKYARD SOCCER BALL - RECREATIONAL SOCCER BALL FOR KIDS
Enhance your back garden training with the FORZA Backyard Soccer Ball. The childrens soccer ball is perfect for consistent use all year round, with the lightweight recreational soccer ball less likely to cause damage to your surrounding property than tougher traditional soccer balls. The light soccer ball for kids is the best way to introduce the next generation to the beautiful game. The lightweight soccer ball for backyard games is the perfect ball for junior players learning the basics of the sport. Better suited to kids, the recreational soccer ball will become a high-quality addition to family kickabouts in the backyard for years to come. No matter how many casual games and practice sessions the kids size soccer ball endures, it will retain its shape and inflation levels. Having been manufactured with a sturdy outer skin and heavy duty reinforced inner bladder, the high value kids soccer ball can provide countless hours of football action. Add the best backyard soccer ball from FORZA to your backyard set up.
FORZA Backyard Soccer Ball - Light soccer ball for kids available in Size 3, Size 4 & Size 5
Manufactured with a tough outer-layer and reinforced inner bladder for long-lasting use
Designed with a traditional white base emblazoned with a vivid and colorful pattern
Lightweight soccer ball which will protect windows, plant pots and panels
Dependent on which size ball you go for, the backyard balls are available in packs of 1, 3 and 34 (Size 5), 40 (Size 4) or 42 (Size 3)
Net World Sports offers a wide range of Soccer equipment. For FORZA Mini Target Goal, Soccer Ball Pump & Needle and more, please see the essentials above.
Specifications
FORZA BACKYARD SOCCER BALL SPECIFICATIONS
DIMENSIONS:
Sizes Available: Size 3, Size 4 & Size 5 soccer balls
Size 3 Quantity Available: Pack of 1, Pack of 3 and Pack of 42
Size 4 Quantity Available: Pack of 1, Pack of 3 and Pack of 40
Size 5 Quantity Available: Pack of 1, Pack of 3 and Pack of 34
MATERIALS:
Highly durable outer skin and inner bladder
Premium materials used maintains shape and inflation for repeated use
MISCELLANEOUS:
Best soccer ball for kids to use in the backyard as well as primary schools
Colour: Traditional white design with multi-coloured patterning
Panel Quantity: 30 panels
PLEASE NOTE: Balls are delivered flat and will therefore require inflating prior to use
Don't just take our word for it
Fast shipping with the goal and ball packaged together, had to look inside the box to find the ball very glad it didn't get lost in transit great for the kids playing in the backyard
Bought a pack of these as spare balls but the children play with them most days now
Grandson loves to play football, ball arrived quickly
Want to chat?
Contact us here and we'll get back to you as soon as possible.
Super fast shipping
Express shipping available
Questions & answers
Ask fellow customers what they think!
Hide Q&As
Questions & Answers
No one has asked a question yet!